People and enviroment
Respect for the world around us
Environmental conservation is a crucial mission for BUNZLCOSMETICS. Therefore, we set very high standards, as well for our partners.
It is only natural that the entire production process is accomplished in compliance with the Corporate Social Responsibility-rules.
We continuously strive for environmental improvements and therefore, are very proud to be allowed to carry various internationally recognized green labels, such as the European Ecolabel, the Nordic Ecolabel, and Ecocert.
You can find more labels, practices, and certifications here.
A selection from what we do to protect the environment. Carbon footprint
On to 'zero emission'
We produce packaging based on recycled water bottles. The same quality, yet 92% less CO2-emmission for the same product.

Additionally, we supply alternative packaging, such as doypacks and sachets, which involve significant less CO2 and waste per unit.
And that's only the beginning. Since 2003, we have been ensuring the replacement of all lighting in our facilities by LED, and much gain can also be achieved in the area of distribution in regards to the carbon footprint. For example, our drivers check the tire pressure more often than required – the better this is tuned, the more economical the (hybrid)trucks drive.
Please read here to see additional BUNZL practices to make its distribution organized as environmentally sound as possible. Maximum recycling
Waste is the future
During the production process, we spare no effort to make our waste process and separation even more efficient.
In 2014, 89% of our waste was recycled. That is an increase of 22% compared to the previous year.
Since 1989, BUNZL has managed to recycle a larger percentage of its waste every year. This is something we are proud of, while doing more. For example, every year we use less water during our production process, and the water we do use, we purify ourselves, enabling us to use it multiple times.
Certification
BUNZL has an extensive Corporate Social Responsibility (CSR) policy in regards to business practices, health, safety, and the environment.
In addition to the quality certification ISO 9001 and the standard for food safety ISO 22000, BUNZL has several certifications and practices that it abides by in the area of Corporate Social Responsibility.
On the website of our parent company BUNZL plc, you can read the entire CSR policy of the BUNZL group. You can also view our Social Annual Report. Below you will find an overview of our various practices and certifications.
Certification ISO 14001
Complying with ISO practice 26000
BUNZL is included in the FTSE4good Index (this ranking list measures the performances of companies that comply with the global standards for CSR)
BUNZL in also listed in the Ethibel Excellence Investment Register (basis for European quality label of financial products)
EU ECOLABEL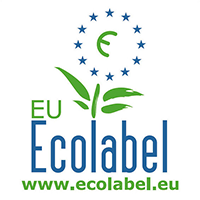 EU Ecolabel Certification for sustainable products and services. The EU Ecolabel is the European environmental quality mark for nonfood products and services, with the objective to stimulate more sustainable production and consumption. The quality mark is recognized by all countries in the European Union, and by Norway, Liechtenstein, and Iceland. Products and services with the EU Ecolabel are produced with a lower environmental tax on:
Raw materials
Energy
Water
Hazardous materials
Waste
Packaging
NORDIC ECOLABEL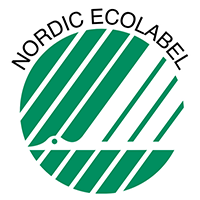 The Nordic Ecolabel – also called Nordic Swan – is the environmental quality mark for the Scandinavian countries (Norway, Sweden, Finland and Denmark) and Iceland. The quality mark was established by ministers of these countries in 1989, to make consumers more conscious of the environment, and to make products and services more sustainable. The Nordic Ecolabel is comparable to the Dutch Environmental Quality Mark. Therefore, products carrying this logo are the least environmentally harmful in their kind. When establishing the criteria that the bearers of the Ecolabel must comply with, the following criteria, amongst others, were taken into account:
Hazardous chemical substances
Waste
Packaging
ECOCERT LABEL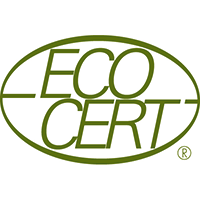 The French Ecocert quality mark focuses on the environmentally sound production of food products, cosmetics, and clothing. Products with the Ecocert quality mark contain organically grown natural ingredients. At least 95% of the ingredients of products that carry the Ecocert quality mark must be of organic origin. A small percentage of synthetic substances is permitted, such as preservatives and perfume.
The use of natural ingredients
Careful selection of processed plant-based raw materials
Ecological sustainability of every product
Environmental and resource saving production processes
Biological degradability of raw materials
ICEA
ICEA is the most important certifying body of natural cosmetics in Italy. The Italian Association of Biological Agriculture (AIAB) and the Certification Institute for the Environment and Ethics (ICEA) have developed guiding principles for natural and biological cosmetics, in collaboration with a group of manufacturers. Cosmetics meeting the stringent requirements of this certification institute receive the organic status. All stages of the production process are checked:
No synthetic additives
No use of genetic engineering during the production process
Everything in regard to waste, energy, transportation, and sanitary hygiene practices is strictly regulated
Productie en opslag worden uitgevoerd volgens strenge ecologische regels
Production and storage are executed in accordance with strict ecological rules
ICEA checks are conducted several times a year, also at the production locations themselves.